Our latest news is our article on Building Ireland Magazine titled "Carry-ing on the Family Tradition –  "https://buildingirelandmagazine.com/
To read more on the full interview with Damien Carry of D Carry Construction Ltd click on the link below
https://carryconstruction.ie/wp-content/uploads/2023/02/Building-Ireland-Magazine_compressed.pdf
Extracts from Interview :-
Carry Construction in Drumbaragh, Kells, Co.Meath  https://www.google.com/maps/place/Carry+Construction/@53.722193,-6.951883,15z/data=!4m5!3m4!1s0x0:0x7f7d9ee3afc39ff7!8m2!3d53.722193!4d-6.951883
A second-generation family business trading for over 50 years.  Specialist in residential  new builds, extensions, renovations as well as commercial, industrial                                                              and civil engineering projects.
Providing local and nationwide building services, Carry Construction has earned an enviable reputation in the provision of quality builds for both first-time                                                                    and repeat clients.
Whether your next project is a new build, extension or renovation, Carry Construction's one-stop shop approach will ensure that both the design and building                                                              processes are smooth, comfortable and hassle free.
We pride ourselves on our quality finish and building relationships with clients.  Recognising that building your new home is a stressful time, and we would                                                                   like to think we make it as stress-free as possible.
Providing council grant-approved projects covering:-
maintenance and building works
electrical and plumbing installation
fit-out, disability access grants
civil engineering works
energy upgrades to council properties.
We do a lot of work for Meath County Council
Also Dublin City Council
We provide maintenance, repair and restoration services to businesses such as bars, restaurants and large storage facilities
Fully insured and a member of the CIF (Construction Industry Federation) https://cif.ie/, IHBA (Irish Home Builders Association) https://cif.ie/association/irish-home-builders-association-ihba/ and SEAI https://hes.seai.ie/GrantProcess/ContractorSearch.aspx (Sustainable Energy Authority of Ireland)
By employing highly-skilled people, working closely with its architects and designers, and using only the very best building products, the family-business is able                                                                  to deliver the highest quality construction to its clients.
"We provide all of our clients with a full bill of quantities breakdown before work commences and this gives them the security of knowing exactly what we are                                                                providing them with and ensuring all our projects come in on budget.
Passionate about construction, Derick and Damien are committed to carrying on their father's business principles, values and best practice, while embracing                                                               new technologies and innovation.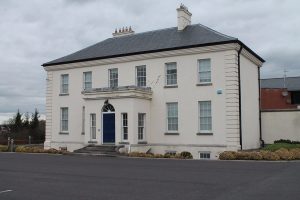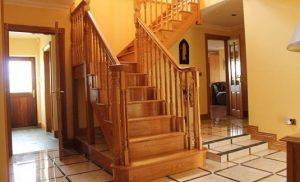 Read full interview on link below
Building Ireland Magazine_compressed